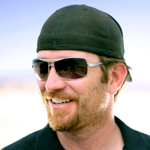 The Heidi and Frank Show
Let's Be Frank

Frank Kramer has developed into one of radio's most outspoken, quick-witted, and funny talk show hosts. He has topped the airwaves, dominating the AM/FM and Podcast markets for nearly two decades.

He is the most honest, belligerent yet surprisingly charming guy you will ever meet. Inattentive to your feelings, he will always speak the truth; rest assured, his ghastly opinions come with honorable intentions. His biting commentary and spicy wit have provided listeners throughout the West with a voice that toasts to all. Frank knows the people and the people know Frank.

Who else can claim #1 ratings and an Army of "highly" devoted loyal listeners? From his successful beginnings to conquering L.A. talk radio with a worldwide listening audience, Frank Kramer makes you "really WANT to listen to the whole show".
< Back to Meet Toadhop